Popular conservative talk radio and television host Doc Thompson passes away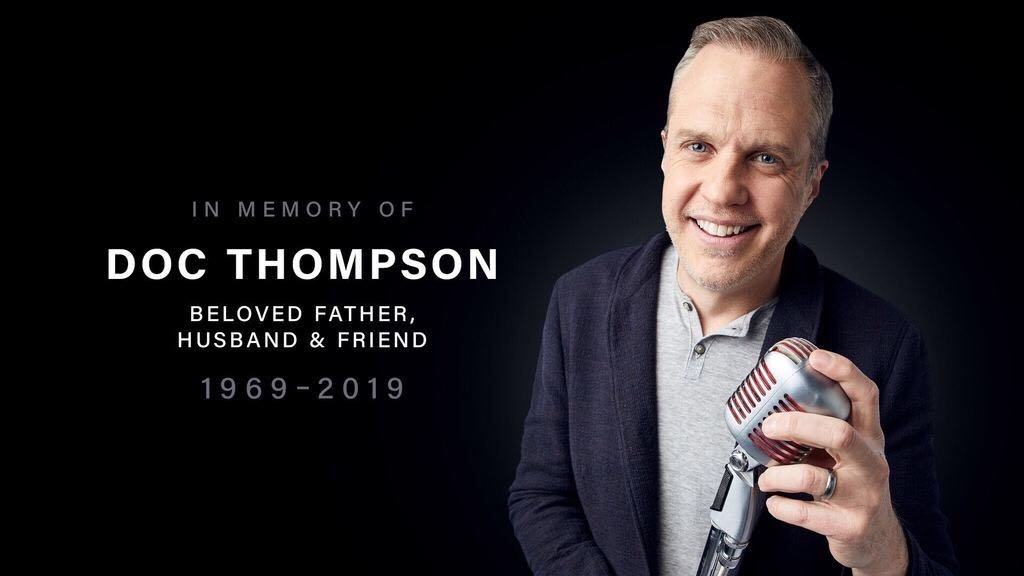 Editors note: This story will be updated throughout the day.
Popular conservative radio host Michael "Doc" Thompson died tragically Tuesday afternoon after being struck by an Amtrak train while jogging in Haltom City, Texas. He was 49 years old.
Thompson was the host of "Doc Thompson's Daily MoJo 5.0" radio talk show, which he launched last year after leaving TheBlaze radio. At TheBlaze, he started in 2014 as a frequent fill-in host for Glenn Beck before landing his own show on the network.
Thompson had a big personality and was a friend to everyone he met.
His former producer at TheBlaze has credited Thompson for launching his career in radio. Kruz said he first met Thompson in 2014 when he was awarded with "MostValuableTweeter" by the "Doc Thompson Show." A short time later, Thompson offered Kruz a job producing his show.
Kruz said one of the things he would always remember about Thompson was his wonderful sense of humor.
"He was always pushing the envelope," Kruz said with tears streaming down his cheeks. "When me and Jeffy [Fisher] got the call [about his death], we thought he was about release something or pulling a fast one on us.
"He and Autumn [Kruz's wife] once recorded me snoring and played it on the air," he added.
Thompson also had a big heart veterans.
"He was the real deal," Kruz said.
He leaves behind his wife, Yuna, and three children, Tiger, Cubby, and Wythe.
A GoFundMe campaign has been created to assist his family with expenses and needs.